About Cerwood
Custom Cabinetry
Custom designed and locally manufactured, Cerwood offers high quality cabinets and service at a refreshingly affordable price.
Trusted Excellence in Craftmanship Since 1976.
Cerwood Custom Cabinetry works with clients from initial planning to complete installation to ensure a high quality finished product that comes with a quality guarantee. Whether you are looking for sleek and modern designs, rustic chic with a touch of industrial or bold and daring statements, our experience and attention to detail enable you to have the kitchen, bathroom, laundry room or other space perfectly built to your vision.
Our professional designers offer one-on-one meetings at our showroom, provide free estimates and go to your home for a final measure to ensure accuracy upon completion.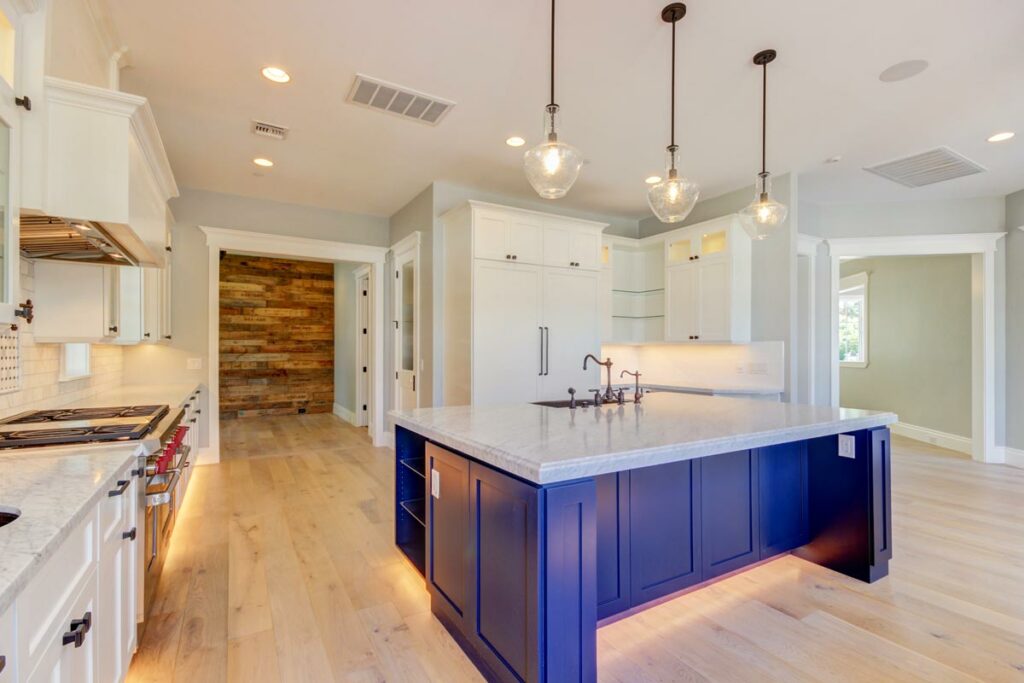 Why Choose
Cerwood Custom Cabinetry
At Cerwood we offer high quality custom cabinets and service at competitive prices. Our professional design team will help you choose from our extensive section of materials, features to finish ensure your space is both functional and beautiful.
Designed to Suit
& Built to Last
All of our custom cabinetry is backed by numerous manufacturer warranties, along with Cerwood's own 1 year in home warranty. Hinges & drawer slides all hold a 25 year warranty.
Aimee at Cerwood worked with us to design new cabinets for our kitchen & bathroom. We were so impressed with her creativity and suggestions for reworking the layout of our main floor, and never imagined we could have such a showpiece in our home! The installers are all very professional, polite, and talented. We would recommend Cerwood & Family to anyone looking for a high end kitchen, at a reasonable price! We absolutely LOVE our kitchen!
Cathy and Steve B.
I am extremely delighted with my new Cerwood kitchen! I found the designer, Aimee Bender, to be extremely creative and accommodating when I had some special requests for matching my new island to my existing buffet and hutch, and then tying in my cherry cabinetry by adding some special finishes. My new kitchen lay-out is much more functional than my old kitchen, which makes meal prep and hosting dinner parties so much more enjoyable! The production and installation people were all very professional and took great care to do an excellent job! I wouldn't change a thing!
Denise B.
I recently had your cabinets installed in my kitchen, by your employee Derek and his assistant. I am pleased to inform you that the work was done on time and in a very professional manner. I wish to congratulate you and your company on a job well done. Thank you.
Gabi T.
Had a bathroom vanity made for our master bathroom, had a vision for what I wanted but couldn't really find anything that matched it. They made it perfectly the way I wanted it. Craftsmanship was exceptional, delivered right on time, and price was good compared to other quotes we received. All in all an excellent job!
Patti D.
We are loving the kitchen, and how friendly the crew were when they came to install!
Ashley R.
New kitchen looks great! You and your team have done a great job. My wife & I thank you.
Luc S.
Cerwood Custom Cabinetry and the owner Geoff resolved all of my service requests. The guys came out quickly and they were great! Everything is totally functional with my cabinetry now and I appreciate them going above and beyond to accomplish this.
Leslie J.
Let's help you evaluate the investment needed for your custom project. Please provide us with as much detail as you can so that our estimate can be accurate to the scope.